Neutrals
Why you need them
Jules Standish Colour Consultant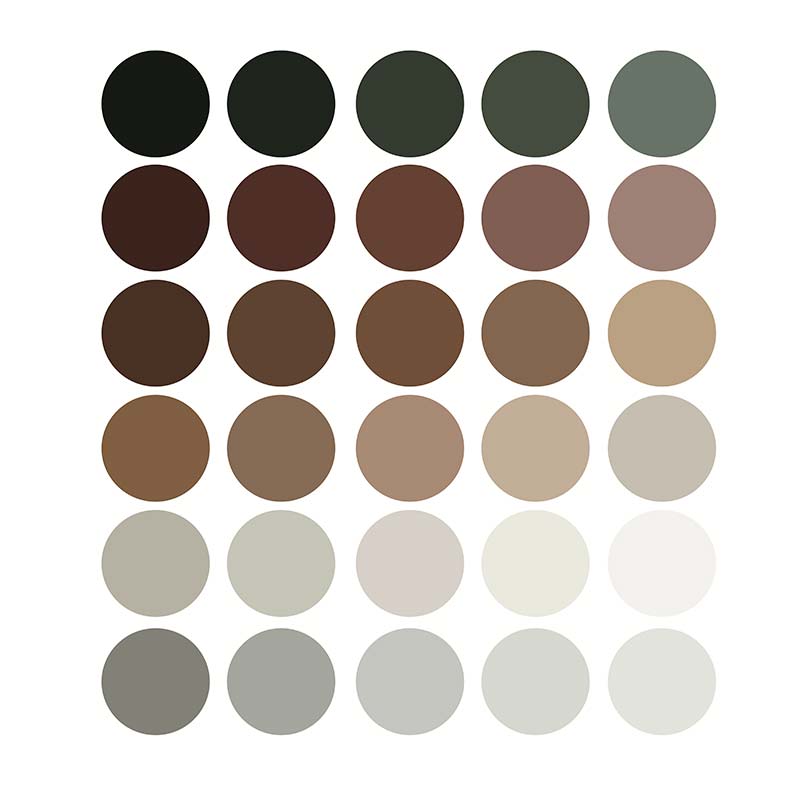 Neutrals have their own powerful psychological properties and here's why you need them:
They balance outfits and interiors
They calm down bright or bold colours
Will stay with you forever if you get them right!
Shades: jet, onyx
Some positive benefits: protective, chic, smart, slimming (on a Winter), authoritative, an easy choice, simplistic
When to choose black: to wear at work in a position of authority, if feeling vulnerable to keep emotions hidden, for protection, to mingle at an event, to look smart, to show leadership
Shades: concrete, dove, charcoal, slate, gun-metal
Some positive benefits: practical, shows fair judgement, reliability, self-controlled
When to choose grey: at work its professional, combines with all colours, for casual comfort wear
Shades: camel, caramel, chocolate, mocha, taupe, beige, tan, golden, chestnut, coffee, russet
Some positive benefits: grounding, comforting, warming, cosseting, conservative, traditional
When to choose brown: In a tweed outfit, at a country event, to feel safe and secure, looks stunning with orange, turquoise and red!
Shades; brilliant, ivory, buff, nude, soft,
Some positive benefits: For balance and optimism, feeling clear headed and orderly
When to choose white/cream; for a professional look in the warmer months, adds freshness to any outfit, allow ALL colours to shine and is dramatic with black, tres chic with navy!
For more information on the psychological benefits of wearing certain colours see the book page "The Essential Guide to Mindful Dressing" and click on the link to purchase.