Colour through
the seasons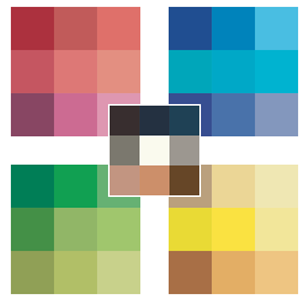 WARM, BRIGHT, CLEAR SPRING:
Springtime is the beginning of light, warmth and vibrancy in nature and Spring people have the same gaiety and lightness, often with a love of bright colours. They can find brown dull, whilst loving hot pink! The yellow based Spring skin-tone suits warm, bright colours, and anything too dark tends to drain their energy, especially black, although Spring people tend to love wearing it!!!
Bright gold that sparkles will look best against the Spring skin, with coloured jewels also being very complimentary in their warm, vibrant shades.
Spring's may have many types of cosmetics due to their love of colour and change. Make- up needs to bring out their naturally enthusiastic nature and often youthful appearance. All shades should have a warm, yellow base to them, with peach/coral looking fabulous. Green shades on Spring eyes are often the biggest surprise to them but can look stunning. Warm purple and blue-green work beautifully too, along with gold for a knockout evening look.
Best warm colours to wear are; peach, coral, bright red, turquoise, golden yellow and lime green with neutrals of camel, tan, ivory, warm grey and bright navy.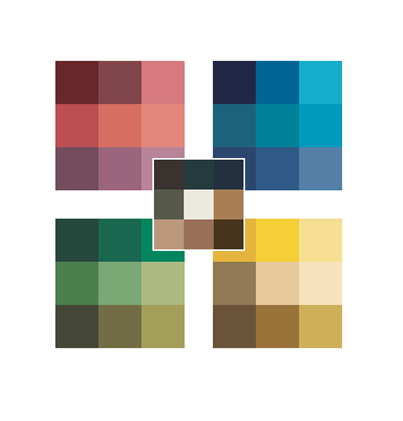 WARM, MUTED, EARTHY AUTUMN:
In the Autumn we become aware of the earth's changing environment and the very warm, muted shades of Autumn leaves. The combination of burnt orange, russet red and olive green along with the golden browns assault our senses in such pleasurable ways.
Autumn people can be dynamic and bold just like the seasonal shades. There is often a love of tweed and velvet fabrics along with chunky antique gold jewellery combined with amber and red semi-precious stones looking rich and fabulous.
Autumn's look particularly good in brown shades, with orange a much better choice than pink, enhancing the bronze effect of the yellow based warm Autumn complexion. Their palette is made up of strong, warm colours, those that will support their driven and outgoing personality.
Best warm colours to wear are: rust, burnt orange, teal, dark apricot, mustard yellow, olive and khaki green with neutrals of warm browns, caramel, chocolate, cream, dark grey and marine blue.
Autumn can wear a lot of make up without looking obvious, due to their strong features and warm skin-tone and it's vital that cosmetics bring out their underlying warm bronze base for an even and healthy appearance. They look fabulous with khaki/golden green on their eyes.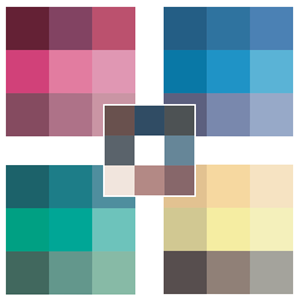 COOL, DELICATE, SOFT SUMMER:
The cool shades of Summer symbolise colours on the landscape that have been bleached by the sun to softer pastels. For this reason the Summer individual will love gentle, delicate colours, being best suited to the paler shades with a tint of white in them and a cool blue base.
Colours that are too strong (including black) may be overpowering. Summer people prefer delicate fabrics, floral silks and soft cashmere.
Jewellery is subtle with rose gold and silver looking simple and chic with pink pearls looking particularly lovely against the summer skin.
Best cool colours to wear are: all the pastel shades, as well as raspberry red, carnation pink, powder blue, mint green, lavender and lilac with neutrals of taupe, pearl white, dove grey, navy and rose gold jewellery.
Cosmetics should be in harmony with the Summer colouring and personality with cool blue based shades that are soft and don't stand out being best: pink, blue, purple, grey and silver.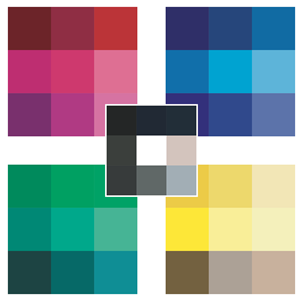 COOL, VIBRANT, DRAMATIC WINTER:
Nature's depth and intensity is seen in the dramatic landscape of this season. The Winter personality is also cool, intensely analytical and a real perfectionist with vibrant, cool, strong colours suiting them best. This is the only season that can wear black against their face and look fabulous with it being their key colour. Winters often only need two colours being simple and dramatic and love fabrics like satin and silk.
Best cool colours to wear are: fuchsia pink, magenta, plum, burgundy, electric blue, forest green, deep emerald and ultraviolet purple with neutrals of brilliant white, black, charcoal grey, navy. These colours look wonderfully striking worn with silver and platinum jewellery and diamonds shine brightly on this skin-tone!
As real perfectionists, the right coloured cosmetics will be important. Strong cool shades in blue, pink, purple will work in harmony with black mascara, silver greys and to finish off the dramatic look of winter, cool blue-red or vibrant magenta lipstick!
For more information on how to discover your seasonal palette and personality type, and to see whether you suit wearing black, see the book page "How Not to Wear Black" and click on the link to purchase.
For more information on personal Colour Analysis go to the CONTACT page, or for the e-learning ONLINE Course at the London College of Style click here.