Jules Standish Colour Consultant
With many years of experience as a Colour Consultant and Stylist, it gives me great pleasure to be able to provide professional and transformational advice via my talks and presentations.
I am passionate about educating on colour and style and talking to people of all ages and audiences of all sizes.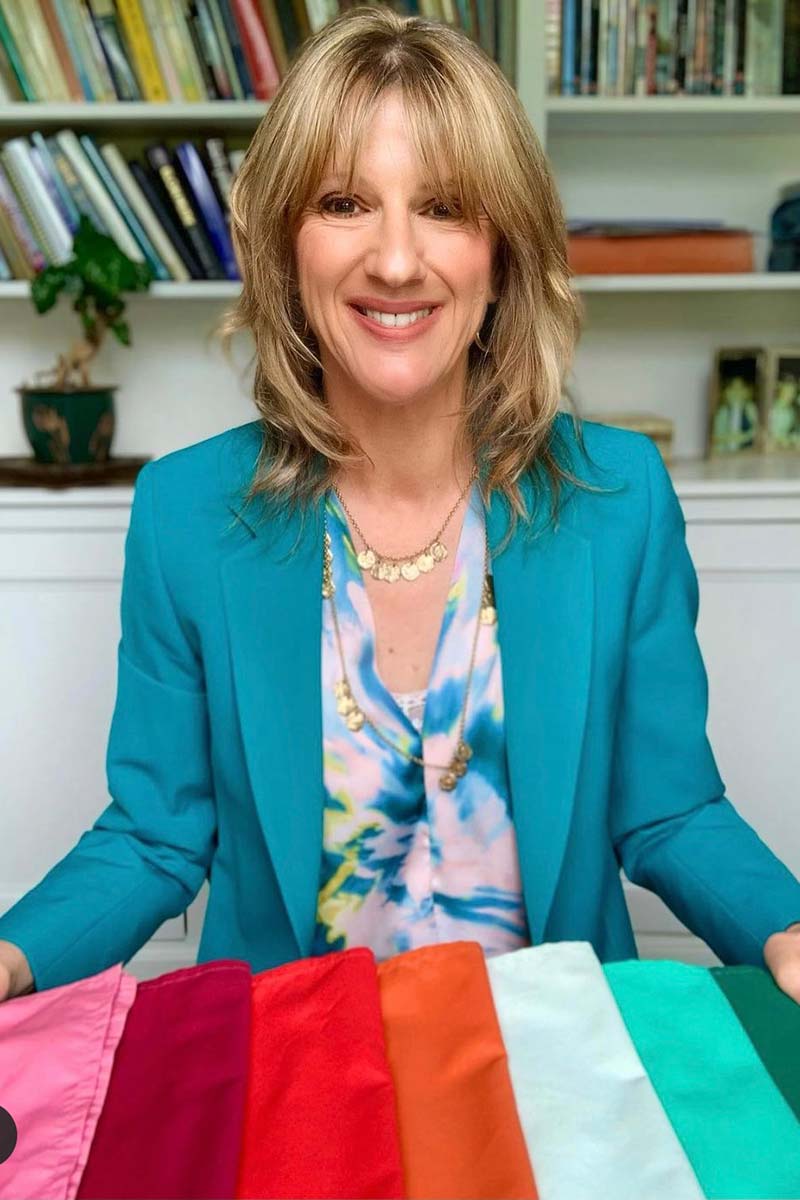 Helping to educate, illuminate and entertain
During my talks, the topics I cover include:
How colours relate psychologically to one's personality
How to uncover the secret in the eyes
How to reveal colours to match skin tone
How to find out what colour make-up to wear
How never to make expensive shopping mistakes again
What new fashion trends to wear for individual body shapes
My inspirational approach shows how unlocking the secrets of the eyes and matching personality types with genetics, can help everyone to discover their true colours, and fulfil their potential.
I impart fascinating insights into the holistic field of colour analysis, the science, theory and psychology of colour as it relates to each individual.
This can have practical and profitable results, which will be beneficial forever and one of the best investments you can ever make.
If you would like to organise a talk or presentation, please contact me via the CONTACT section I will respond to your enquiry as soon as possible.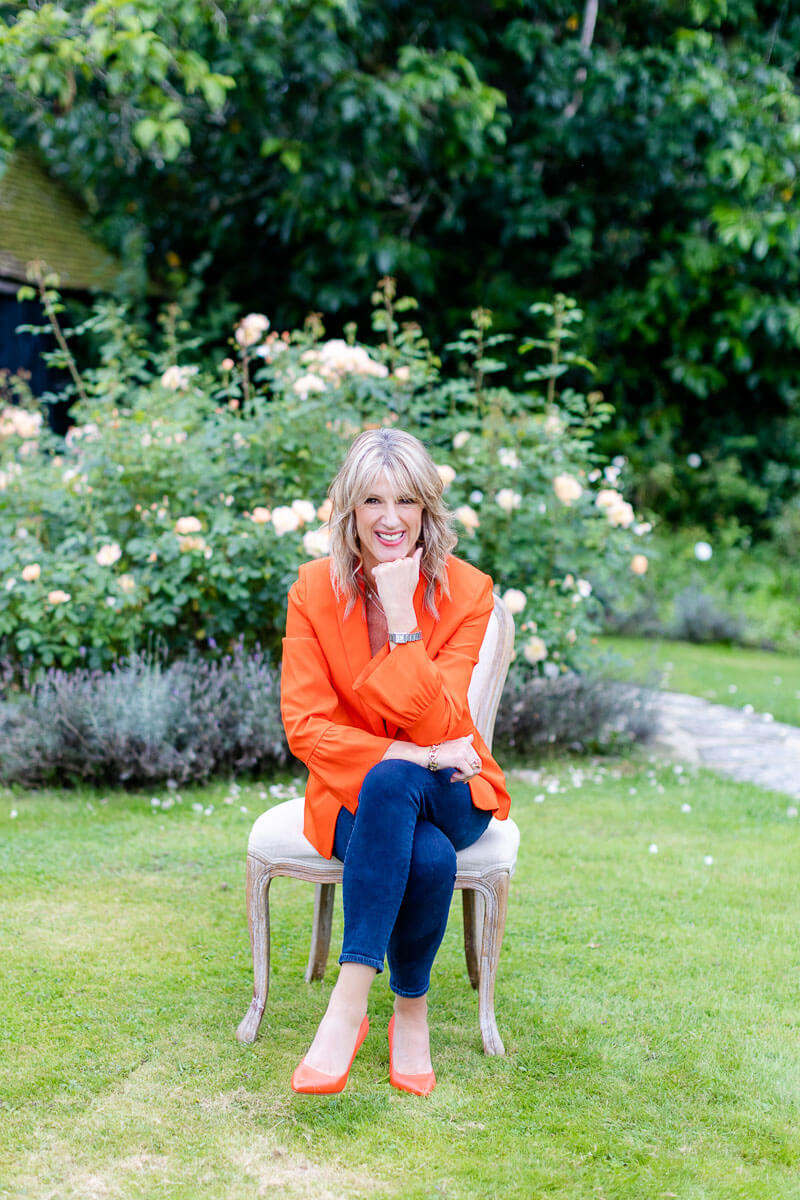 I have years of experience as a Colour Analyst and Personal Stylist and during this time have presented at numerous events around the UK.
These often involve live demonstrations with models, using different approaches to show how it is possible to achieve transformations in appearance with the use of 'the right colours.'
At the launch of LRM bags into Fenwick's stores Nationwide I presented an "Introduction to Colour" talk at the Fenwick's London Bond Street Kitchen to an audience of celebrities, influencers, and key media.  I specifically highlighted the power of colour combining, talking about the psychological benefits of wearing certain colours together in fashion, demonstrating with the LRM coloured and neutral bags.
Twice I have been lucky enough to host an evening fashion event with the fabulous boutique Ridley London in Barnes. I have given talks on colour and then provided individual colour advice to Ridley's prestigious clients and influencers.  Their colourful designs are beautiful and they share the same ethos of 'individuality' that I am so passionate about and I love working with them.
This leading textile company invited me to present a "What is Your Colour?" evening event about "Understanding the theory of colour and how it can enhance people and places" to over 50 top Interior Designers. This involved highlighting how personal colour palettes can be taken into wardrobes and homes, covering the genetics, science, theory and psychology of colour.  I demonstrated on two different seasonal ladies followed up with some individual colour analysis for the audience.
Honor Phones
The Royal Festival Hall
As part of London Technology Week's Innovation theme, HONOR phones hosted a Colour Event at the Royal Festival Hall London, to amplify their unique design and camera capability. My role involved leading a chaired panel discussion about colour with experts and influencers, plus answering questions from the media audience, along with individual colour analysis.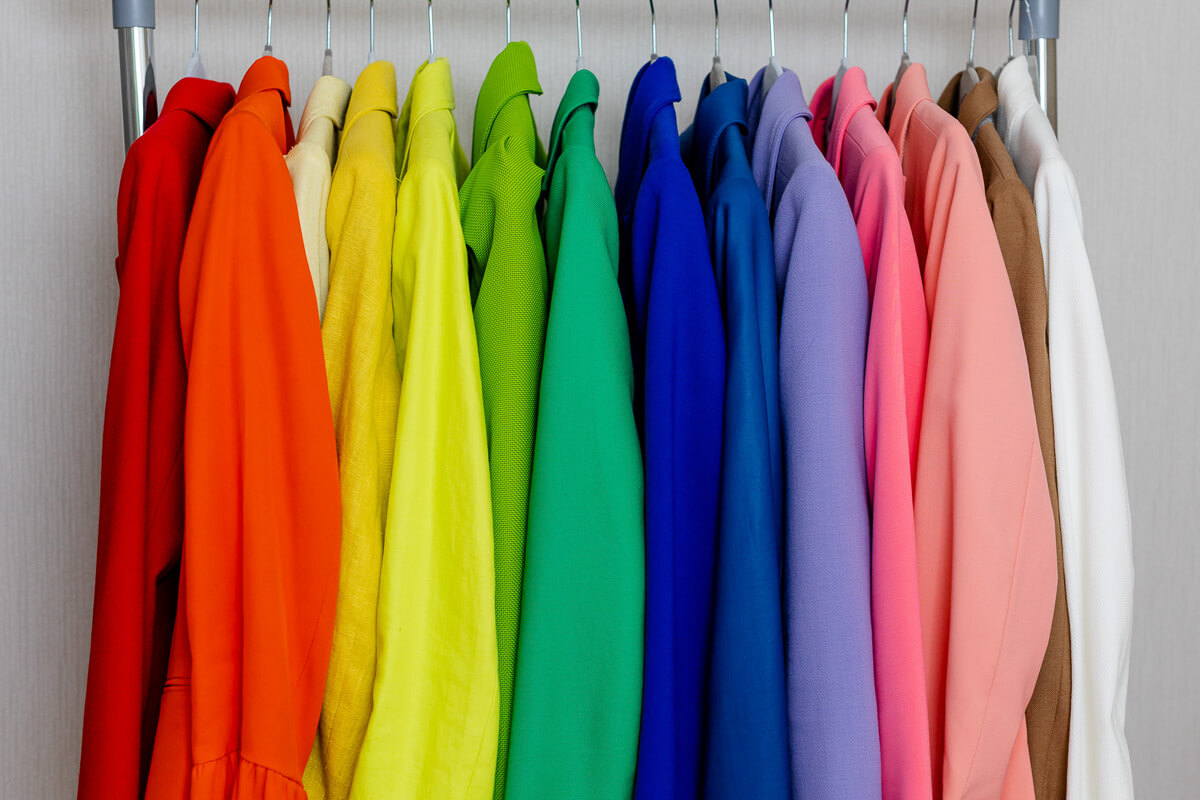 Charity fund-raiser "10 years younger" show
I have presented many make-over shows and helped raise over £15,000 for charity by hosting and dressing ladies for the Ten Years Younger event held in Surrey. "Jules organised a stylish and slick show, which as well as providing some invaluable tips for the audience, also showed how totally transforming a makeover can be. She was a consummate professional." Stella Wildsmith, Organiser.
Boutique Brunch, Goodwood 
I made a presentation for over 300 women demonstrating the power of colour analysis. "She entertained and taught new skills to the women in her "style workshops" and was a true professional in every way" Emma Schwarz, Founder: The Rare Brand Market and The Mail-Order Market.
WORKSHOPS & PRESENTATIONS
At BT in London, I presented and ran a one-day workshop with 18 of BT's top training staff and treated all of them to a colour and style analysis in a fun and informative environment.  Head of BT Group Cost Transformation Practice Karen Leftley said "our day with Jules was superb, in the 24 hours following Karen ditched her pink lipstick and bought coral, Adele bought new green eye-make up, Philippa ordered a chocolate brown winter coat and Dave rocked up today in a blue suit, blue shirt and purple tie and looked amazing".
At Mastercard I presented a corporate "How NOT to Wear Black" event to over 50 female executives.  Organiser Surabhi Bishnoi said "The event was a great success – the women are really talking about it".
My 'Image Matters' workshops within the Government have proved very popular and my aim is to be educational and entertaining, focussing on the importance of projecting an authentic image for public speaking, campaigning and all media communications. 
Champneys Town & City Spas
All over the south of England I've hosted colour events at Champneys providing ladies with individual advice on colour and style whilst being able to enjoy a glass of wine and a make-up session. Another successful evening colour event was also held at High Road House in Chiswick, part of the Soho House chain.
At John Lewis Department Store in London, I held a Styling & Colour Masterclass teaching ladies how to discover colours to suit them, how to use accessories to refresh a wardrobe, and looked at the psychology of successful styling.  One lady wrote "Thanks for a fantastic style event at John Lewis. It was interesting and fun and myself and my colleague enjoyed it immensely".
Punter Southall and Sackers
For these corporate firms I ran presentations on "Image" to both company's employees and then followed up with individual colour and body-shape 1:1's in their offices. 
Microsoft invited me to present a colour event in London to help promote their Lumia brightly coloured smart phones.  PR organiser Maria Arbalova said "the presentation was great, very well integrated with the brand and extremely interesting.  We've had very positive feedback from the media attendees and the client who all enjoyed learning more about colour".
At Sky TV, I was asked to colour analyse several female presenters to establish what colours made them look their best and feel their most confident whilst appearing on live television.
For more information on all events please go to the CONTACT page